Undoubtedly, the issue of safety is crucial for every user of the web. In the first place, it is essential to safeguard own personal and banking details. No one wants to become a victim of swindlers and cheaters.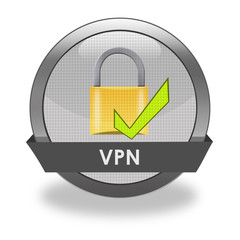 Besides, people spend a major part of their days online. That is where the question of boundless control is raised. Internet providers have got the information on all the sites which have been visited. Thus, the authorities or even third persons may get access to this data. Alternatively, providers may limit access to certain resources which are considered inappropriate in their opinion.
How to Protect and Set Yourself Free?
More and more people start using VPN. To make a decision if it is trustworthy, it is better to learn more about it. The virtual private network is a technological solution which ensures the connection to the web being realized over any other network. In this particular case, a VPN is the logic network over the Internet.
Due to the application of cryptography, a VPN can be considered reliable and credible. The main means of cryptography are:
Encryption;

Means of protection against changing the transmitted messages;

Public keys infrastructure;

Authentification.
Due to these cryptographic means, it is feasible to apply such basic network protocols as UDP, TCP, РРР, and other ones. Predominantly, the PPP protocol is encapsulated in an IP or Ethernet protocol. In other words, with a good level of realization and application of specialized software, due to VPN, a high-level of encryption and anonymity on the web are ensured.
The Structure of VPN
The virtual private network consists of two main functional parts. They are:
An internal network which is usually composed of several networks;

An external network, the Internet, in this case.
A user is connected to VPN through an access server which is connected to both of these networks. This server will require identification from a user, then authentication will be passed. After a user gets certain rights in a network.
Taking into account that a VPN can be implemented in three modes, it is classified into three types accordingly.
The Levels of VPN Implementation
A software solution which foresees a personal computer and the installation of a specialized program.

A software-and-hardware solution which envisages the application of special programs and equipment. Due to such an approach, high efficiency and a high level of protection are ensured.

Integrated solution which includes hardware and software complex which is responsible for the realization of VPN.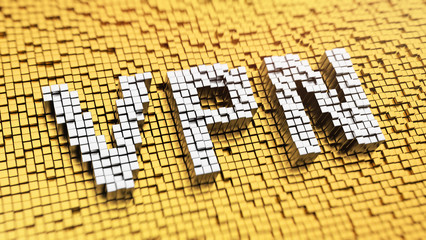 Depending on the rate of security, VPN can be classified into two types: trustworthy and protected. In the first case, such networks are realized in the event of necessity to create a virtual sub-network being a part of a bigger network. The medium for data transmittal is trustworthy, thus, the issues of security are out of the subject. Protected VPN is the most popular type which is used to create reliable and safeguarded networks on the basis of the Internet.
In present days, there are different VPN services which are free or at least can be tried for free. Thus, the Internet can be a safe place for users. The only condition for this is to take care of personal safety and to take measures to ensure personal protection and online anonymity.