More and more people from all around the world start using VPN for safeguarding themselves online, remaining anonymous when visiting websites and bypass Internet censorship. There are numerous VPN services you can find online and there are numerous differences among them. So how can you choose the best one? Which service is it worth giving preference to – free or paid one?
Paid or Free VPN?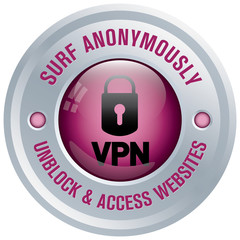 It's worth mentioning the fact paid VPNs are indeed better than free ones. Each free service has limitations some users may not like, while others may consider unessential. Free VPN for Windows has some cons, such as:
limited traffic each month;

slow connection speed;

supported connection protocols;

number of services available for connection and their location;

adds;

no customer support.
Encryption level of both free and paid services is almost the same. That means users of any plan are provided with the same level of protection.
Basic Differences of the Services
Let's see the differences between paid and free services you can find when willing to safeguard yourself online.
There won't be a problem to get access to blocked websites using either free or paid service. However, free VPNs can't always ensure your safety and protection when going online and visiting one or another website. For example, you will be able to access blocked websites but won't have an opportunity to download torrents using free VPN service.

Anonymity. Going online anonymously, you encrypt your data, as well as protect yourself against hacker attack. Paying for the service, you get a stable connection, become able to hide your personal info and protect transmitted data. Free services give you no guarantees; it may be quite dangerous to use new VPNs with no reviews and rating.

Level of data protection. Tunnel through which the data transfers

has to be encrypted. It's important decryption keys to be changed regularly, and protection level to be high.  Paid services use different data transmission protocols and really invest in network security. OpenVPN, PPTP, L2TP are recommended protocols to use. Perhaps, free VPNs also care about safety as much as paid ones do; nevertheless, you will have to read all the reviews, opinions and look at the rating in order to make sure you can trust one or another service. Anyways, free VPN for Windows are funded worse than paid one.
Paid VPN ensures high level of service, makes it possible for you to connect to servers all around the world, gives you an opportunity to download it on several devices, as well as provides a stable connection and ensures fast speed, while free VPN for Windows provides no customer support, doesn't protect you when connecting to public networks, limits the amount of data you can use and slows down your Internet.